Merely days after premiering The Dark Knight Rises trailer, Movie Fanatic has four new photos from the upcoming Warner Bros release of The Dark Knight Rises. The studio released their 2012 preview kit today (more on that later) and we got our hands on these terrific stills from what is sure to be one of 2012's most anticipated films. Our first shot features Christian Bale as Batman riding his way towards the camera.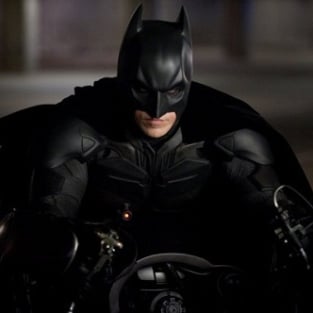 What would a hero be without a great villain? As we saw in 2008's
The Dark Knight
, greatness happens when the evildoer (Heath Ledger's Oscar-winning turn as the Joker) can match wits with the hero. In
The Dark Knight Rises
, Bane is the baddie and in the hands of the stellar acting talent that is Tom Hardy, looks like Batman has once again met his match.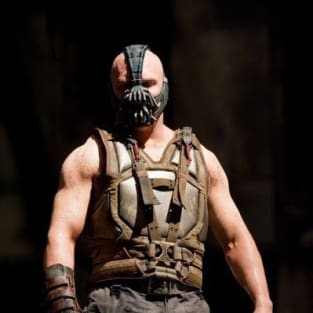 Although some reported
difficulty in understanding Bane in The Dark Knight Rises trailer
, we trust that the film's director knows what he is doing. Christopher Nolan will more than explain the vocal issues with his final foray into the Batman franchise. Hint: There's a reason Bane's wearing that mask! Speaking of Nolan, a behind-the-scenes photo is up next. Is it us, or does this pic make Nolan look a bit heavenly with the strong white background, while he wields those IMAX cameras?
Lastly, we've got one more still of Batman holding some sort of device. What could it be? Find out when
Dark Knight Rises
premieres July 20, 2012.