Vin Diesel, producer and star of the Fast and the Furious franchise, has said that a sixth film is coming. In fact, that sixth film will be split into two parts -- a la Harry Potter and the Deathly Hallows. So technically, Furious fans, we have sixth and seventh movies coming!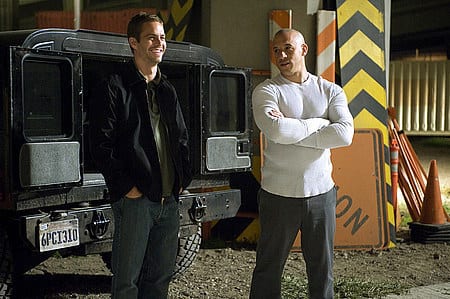 Diesel talked to
The Hollywood Reporter
about the decision to take a plot-jammed sixth film and split it into two. "With the success of this last one, and the inclusion of so many characters, and the broadening of scope, when we were sitting down to figure out what would fit into the real estate of number six, we didn't have enough space," Diesel said.
Fast Five
was one of our
Top 10 Action Films of 2011
.
Both new films will be shot at the same time and judging by the last installment's $626 million global take, making two movies appears to be a no-brainer.