The Great Gatsby is one of the greatest novels in American literature. The 1970s film starring Robert Redford is considered a modern classic. So why remake, you ask? When you have Leonardo DiCaprio and Carey Mulligan as the leads and Tobey Maguire supporting with Baz Luhrmann (Moulin Rouge) directing, we get a little excited. The first photos from the film have arrived and we begin with DiCaprio and Mulligan getting comfortable.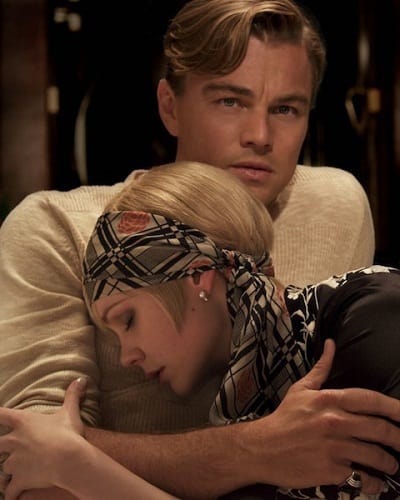 F. Scott Fitzgerald's classic is in good hands with the filmmakers and cast and we cannot wait for the film that also stars Nick Carraway and Joel Edgerton to hit theaters. We don't have a release date, but as soon as one is released, we'll let you know.
Our next photo features the whole gang, including Maguire. Let us know what you think of these "first look" photos from
The Great Gatsby
.