George Lucas is the person we need to turn to for all Indiana Jones 5 updates, so says Steven Spielberg. So George, what's up with Indy 5? "I know what it's about," Lucas said recently. "But I just have to find a MacGuffin that fits into the arena we're working in."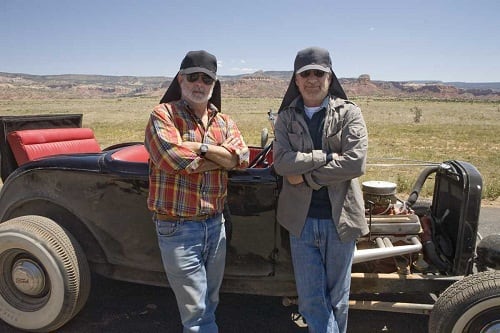 What's a MacGuffin, you ask?
It's a term credited to Alfred Hitchcock. The famed director used the term to describe the meat, or narrative storyline, of a film. What Lucas is therefore saying is that he knows where
Indiana Jones 5
will be set, its tone and the characters involved. What he doesn't have yet is a powerful pull at the heart of the story. In the first
Indiana Jones
, it was the Ark of the Covenant; the second had those Sankara Stones, the Holy Grail served as the impetus for adventure in the third film and the Crystal Skull for the fourth go-around.
Stay tuned, Indiana Jones fans!