Days after the New York Film Critics Circle named The Artist their best film, the National Board of Review has tapped the Martin Scorsese-directed Hugo as their best film of 2011.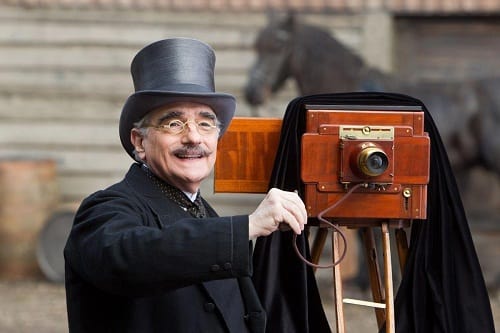 The award season is in full bloom, with the announcement this week of the
Independent Spirit Award nominations
. Having the NBR name
Hugo
Best Film adds ammo to the effort in getting Scorsese's 3D brilliance the Academy Awards' highest honor.
Some are calling the NBR award of Scorsese's latest (check out our
Hugo review
) a surprise, but Movie Fanatic does not agree.
Hugo
is a stellar film and it reminds us of why we go to the movies. It is also a celebration of film as it explores the early days of the medium while telling its tale of an orphan living in a Paris train station. NBR more than concurred as it also named Scorsese Best Director for his work.
The surprise in fact, came from their Best Screenplay award, which went to Will Reiser for his work on the semi-autobiographical
50/50
. Don't miss our
interview with Reiser
as he takes Movie Fanatic inside his NBR winning film.
The NBR then released its top 10 movies of the year list, and we run them in order:
The Artist, The Descendants, Drive, The Girl with the Dragon Tattoo, Harry Potter and the Deathly Hallows: Part 2, The Ides of March, J. Edgar, The Tree of Life
and
War Horse
. We agree on many of these, but have a few substitutions in our own Best of 2011 list, which will premiere December 20.
NBR gave acting honors to George Clooney for Best Actor for
The Descendants
, Tilda Swinton for
We Need to Talk About Kevin
, Christopher Plummer for
Beginners
and Shailene Woodley for
The Descendants
.