Universal Studios Hollywood has answered the call of millions of Harry Potter aficionados and officially announced that their Los Angeles-based park will house a new Harry Potter Wizarding World. Get ready to toast some Butterbeer Potter fans, as legions have expressed a desire to get to the Orlando attraction, but could not make the trip. Now with the Wizarding World landing in Hollywood, look for not only California residents, but Western U.S. fans of the J.K. Rowling series to say, "Merlin's beard!"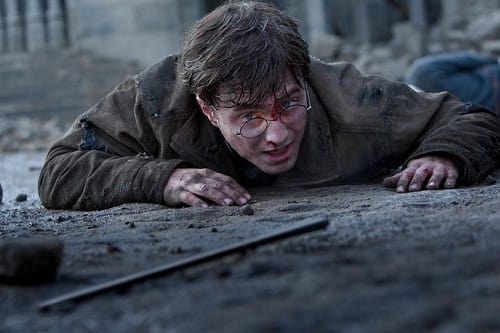 Fans can count on Hogwarts Castle and the ride Harry Potter and the Forbidden Journey, both stalwarts at the Orlando park. "I am delighted that the Wizarding World of Harry Potter has been so popular with fans since the opening in Orlando last year and I am sure that the teams at Universal and Warner Bros. will bring their expertise and attention to detail to Hollywood to make this new experience equally as exciting," said J.K. Rowling in a statement.
When can fans enter the Harry Potter realm in California? Chances are it could be a few years, with estimates for early 2015. As Warner Bros. is gearing up for
Harry Potter and the Deathly Hallows Part 2 to be considered for Oscar
gold, reminding voters of the franchise's popularity with this announcement cannot hurt their effort.