Walt Disney, after releasing the photo of the White Apes from John Carter, must have gotten quite a response because the beasts are front and center in the film's new IMAX poster.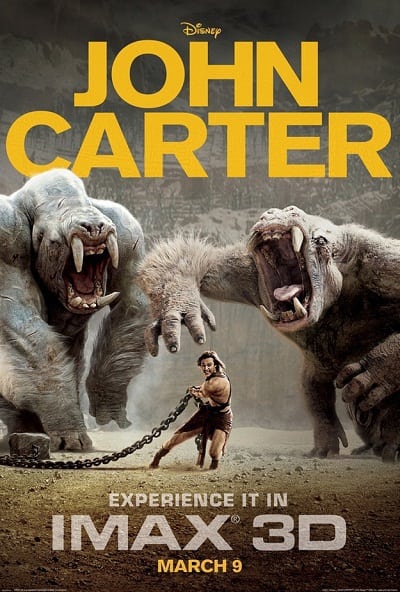 John Carter's
release date is coming ever closer, March 9. The film will arrive on 3D screens, IMAX 3D as well as regular 2D.
John Carter
tells the story of a Civil War era soldier who is mysteriously transported to Mars. He lands in the middle of a war between two alien species and may hold the key to peace.