The Cabin in the Woods has had buzz all over it, between the film being co-written by Joss Whedon (The Avengers) and it starring Thor's Chris Hemsworth. The film finally has a release date and has premiered its first poster.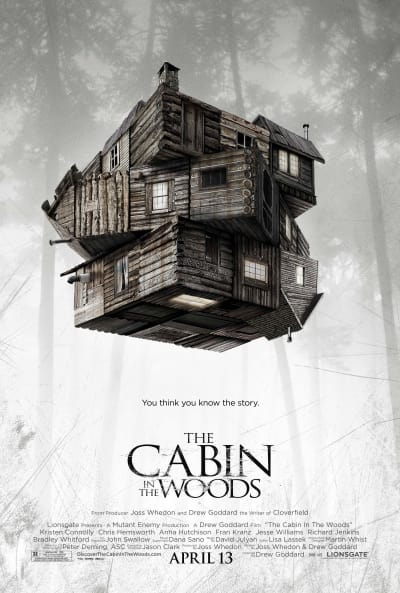 Whedon co-wrote
The Cabin in the Woods
with Drew Goddard (
Cloverfield
) and it's a story about a man (Hemsworth) who rents a remote cabin for a weekend getaway with a few friends. As the days pass during their supposed relaxing stay, the secrets of the cabin begin to come to light and it is not pretty. Look for
Cabin in the Woods
on April 13, 2012 and prepare to be just a tad terrified.