Easily one of 2012's most anticipated movies, The Hunger Games has a little New Year's present for its fans: A new still of Jennifer Lawrence as Katniss.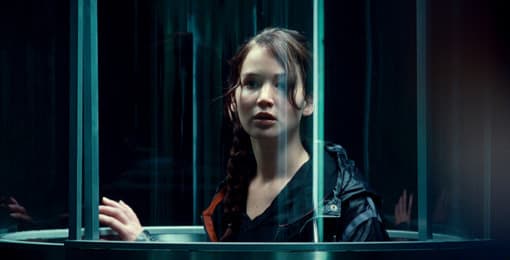 The film based on Suzanne Collins' book hits theaters on March 23 and we're still getting over the arrival of the stellar
Hunger Games trailer
and its leaving us wanting more. Guess we're not the only ones as demand for all things
Hunger Games
has produced this lovely shot of Lawrence as Katniss rising into the arena to meet her fate.
Note to Lionsgate, who is releasing the film, we need more… much more!