The last several posters from the Daniel Radcliffe-starring The Woman in Black (check out two new stills) have featured mysterious children with their eyes taken out or the haunted house at the center of the story. Now we finally have a poster where the star is front and center.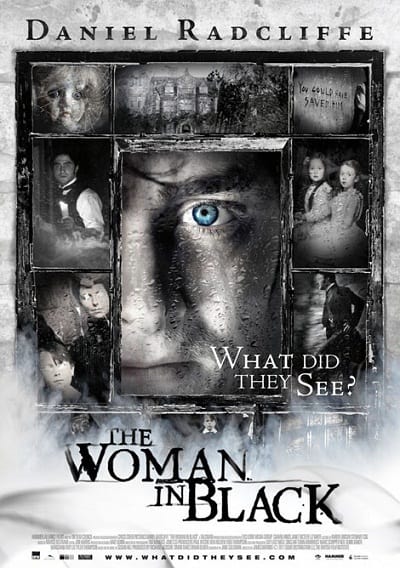 The Woman in Black's
new one sheet features Radcliffe front and center gazing into the camera with one searing blue eye where the rest of the poster is in black and white. It also contains the film's tagline which has been in all of the posters thus far: What did they see?
The they in the tagline is the children who once lived in the house that Radcliffe's young lawyer is staying at while he finishes his late client's business.
Note that a photo with the eyes taken out still is present. It's in the bottom left hand corner. "If I wasn't in it myself, I'd probably be too scared to see it," Radcliffe recently said. Spooky!
The Woman in Black
arrives in theaters February 2012.