Vince Vaughn, Jonah Hill and Ben Stiller are in the same comedy? Sounds like a comic meeting of the minds and that's what audiences get in Neighborhood Watch. We've got your first look at the trio in the film, along with Richard Ayoade, working the streets to protect their 'hood.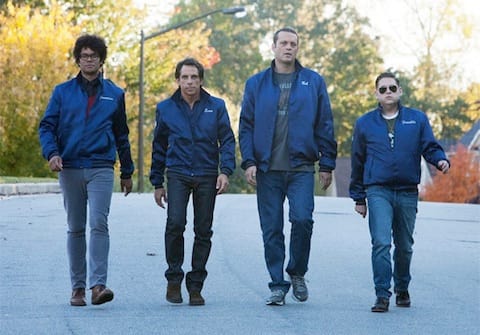 Oh, and did we mention that Billy Crudup and Will Forte are also in
Neighborhood Watch
? Movie Fanatic is chuckling just thinking about the cast alone. But, when you factor in the plot which involves a group of guys who take the titular title to keep the block safe, the humor potential is off the charts.