With New Year's Eve's superstar cast being comprised of a slew of TV veterans who hit it big on the big screen, we wanted to ask our readers: Who's your favorite TV star turned movie star?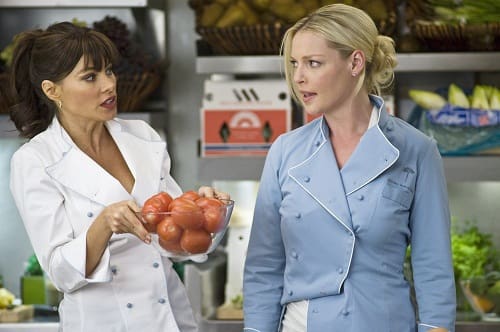 New Year's Eve
is about as loaded with superstars as any film this year (check out our
New Year's Eve review
). A slew of them got their start on TV and now light up the silver screen after toiling for years on the small screen. Such as:
Hilary Swank: Hilary Swank is a two-time Oscar winner, but her early days were much more humble. She had a recurring role on the original
90210
. You've come a long way, baby!
Josh Duhamel: Mr. Movie Leading Man got his start on the soap
All My Children
and continued his TV run with the hit show
Las Vegas
. 
Lea Michele: Lea Michele is currently still on her hit show,
Glee
, and with
New Year's Eve
she is making the jump to big screen starlet.
Sofia Vergara: Like Michele, Sofia Vergara is on a current TV show hit,
Modern Family
.
New Year's Eve
is only one of the films she's made this year, including
The Smurfs
.
Katherine Heigl: After famously leaving
Grey's Anatomy
, Heigl has had mixed success on screen, most notably
Knocked-Up
. Some also forget, she was in the show
Roswell
before jumping to Seattle Grace on
Grey's Anatomy
.
Ashton Kutcher: First there was
That '70s Show,
and now Ashton Kutcher has famously taken Charlie Sheen's place on
Two and a Half Men
. Like Heigl, Kutcher's film career has been mostly hit or miss and frankly, mostly misses.
Jessica Biel: Imagine the sugary sweet
Seventh Heaven
without Jessica Biel. Hardly!
So, this got Movie Fanatic wondering...
Who is your favorite TV star turned movie star: