New Year's Eve is the nation's number one movie and featured more stars than, as Sofia Vergara's character says, "you'll find in rehab." It's quotes like that that helped the ensemble comedy -- that stars Robert De Niro as Stan, Ashton Kutcher as Randy, Josh Duhamel as the lovelorn Sam and Katherine Heigl as the love-scorned Laura -- climb its way to number one.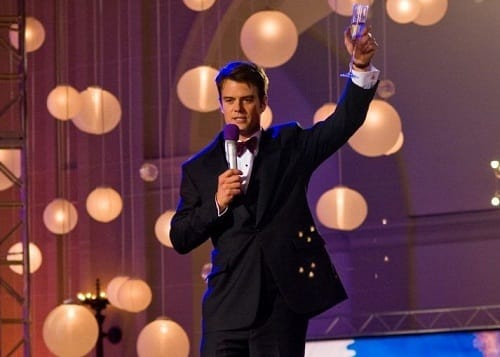 These are just a few of the memorable moments from the film. Check back with Movie Fanatic for more
New Year's Eve quotes
.
Griffin:
Let's go honey. Nobody wins when pregnant women fight. |
permalink
Stan Harris:
Nothing beats New York on New Year's Eve. |
permalink
Randy:
New Year's is the worst night of all to go out. People who don't drink or party all year suddenly going all Kanye on you... |
permalink
Grandpa Jed:
So you went out for a slice of pizza, right? And you may have just run into the one. You know what that is?
Sam:
Insanity?
Grandpa Jed:
Serendipity. You don't mess with serendipity. |
permalink
Tess:
My water just broke!
Griffin:
All of it? |
permalink
Laura (to Jon Bon Jovi's Jensen):
If you're here, who's singing in Times Square? |
permalink