The film Pariah starts with a definition of the word and after witnessing the film, the title could not be more perfect for Dee Rees' movie. Rees wrote and directed Pariah and the lessons contained in the film are many. But, this is not a cautionary tale film, nor is it a piece of art that hits you over the head with its message. Pariah (don't miss our interview with the cast and filmmaker) is a compelling story, told with extraordinary grace and acted by its cast with chutzpah and honor.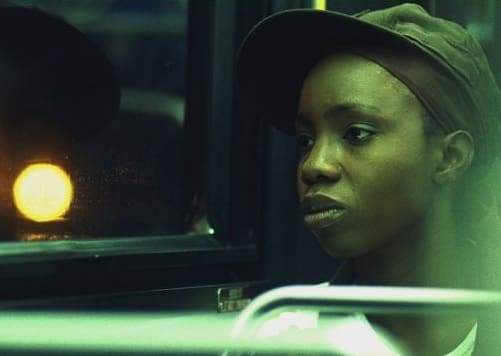 Adepero Oduye stars as the lead character, Alike. She is a teen growing up in Brooklyn and she is grappling with letting the world, and particularly her parents, know that she is a lesbian. Her best friend, Laura (an astounding Pernell Walker), and her routinely frequent a local gay club where even there, she does not feel like herself.
Alike's parents, Audrey and Arthur, are having their own issues. Audrey is a socially awkward nurse who has strong Christian values that she tries to permeate throughout her household. Arthur is an NYPD officer who had dreams of medical school that were dashed when he and his wife welcomed Alike and her younger sister.
There are whispers in the community about Alike and her sexuality that come to light one day when her father is on the beat. He angrily beats back the man who suggests his daughter is gay, but he suspects that it is true. Meanwhile, Audrey is frustrated with her daughter's lack of interest in the "girlie" things in life and just suspects her child is going through a phase.
In the hands of Oduye, the character of Alike is a revelation. She turns in one of the most powerful debut performances of the year (and was
nominated for an Independent Spirit Award
for her efforts). Watching her alter who she is, depending on her surroundings in the movie, is a cinematic marvel. When she is hanging with Laura, she dresses in baggy jeans and plays the more masculine aspect of her character. At home, she wears the "princess" t-shirts her mom gives her with disdain -- but dons them anyway. Most teens of this age go through the finding themselves quandary, but toss in the sexual identity issue, and Alike's growth is further complicated.
Rees based
Pariah
on a 2007 short she made by the same name. The filmmaker expanded roles and added characters and the result is a powerful piece of film.
Pariah
2011 is nuanced and filmed with lenses that add color as well as darkness, depending on what the scenes call for. Spike Lee is an executive producer on the film and although the film feels nothing like a Spike Lee joint, one can tell that Rees learned many filmmaking lessons from the master.
The biggest surprise and welcomed joy in the entire film is the performance of Kim Wayans as Audrey. The comedienne culls dramatic power to give a characterization that is all at once tenuous, motherly and cold as ice. It is a crowded field for supporting actresses this year for Oscar nods, but Movie Fanatic believes that Wayans should be right there with the best. It is a performance for the ages.