The film that got Blade Runner and Alien director Ridley Scott to return to space, Prometheus, has its first poster debut! Movie Fanatic recently premiered Prometheus photos and this is our first look at the movie poster.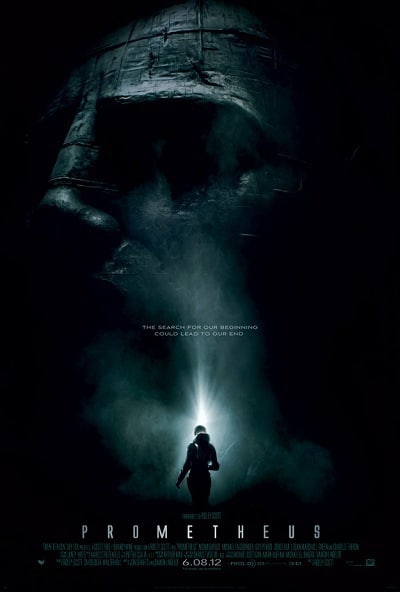 Prometheus
follows a group of scientists as they head to the deepest parts of space. The film's title refers to the ship that they inhabit. It leads them on a quest that challenges everything everyone has ever thought about the universe, the creation of life and answers to questions such as, "Why are we here?"
The cast is led by Charlize Theron, Michael Fassbender, Noomi Rapace, Idris Elba, Sean Harris and Patrick Wilson. Look for
Prometheus
to land June 8.