Andrew Garfield is in the house! The Amazing Spider-Man has had its first poster premiere and it is visually brilliant. It features Garfield as Peter Parker, scaling a wall giving off a shadow that is all Spidey!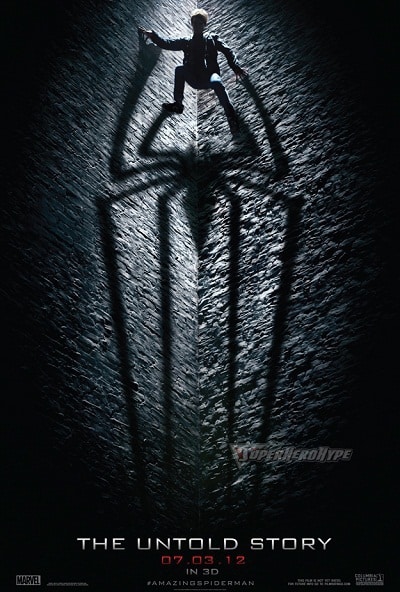 The Amazing Spider-Man
doesn't arrive in theaters until July 3, but considering
The Dark Knight Rises
lands a few weeks earlier and we've gotten news about it practically every day, it's finally nice to see the webbed one get his action.
The film is directed by Marc Webb and features a stellar cast including Garfield, Emma Stone, Rhys Ifans, Martin Sheen, Sally Field and Denis Leary.