Breaking news, Avengers fans! Marvel announced today that its 2012 most anticipated flick, The Avengers, will be hitting screens in 3D.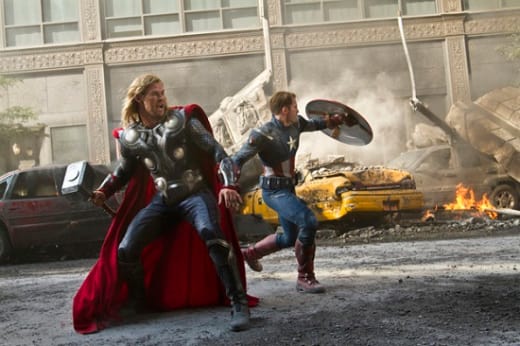 The Avengers
lands in theaters May 2012 and also will be available in 2D for those who don't care for the heavy glasses.
Stars Robert Downey Jr., Chris Hemsworth, Chris Evans, Scarlett Johansson, Jeremy Renner, Samuel L. Jackson and Mark Ruffalo will be coming at you saving the world in three dimensions.
This is the first time a major film has had an all-star dugout full of superheroes. To say that it will be a success is probably a mild understatement. Toss in those 3D dollars, and
The Avengers
may not only be the fan favorite of 2012, but the box office champ as well. Don't miss
The Avengers trailer
!
We want to know: Will you see The Avengers in 3D?