The Dark Knight Rises Poster Proclaims "The Legend Ends"
by MF Staff at . Comments
A new poster for The Dark Knight Rises has been released, and the tagline is ominous:
The Legend Ends.
With Tom Hardy's Bane standing over a cracked Batman mask, does the poster teasing Christopher Nolan's July 2012 blockbuster foreshadow bad things for the famed Caped Crusader? You tell us: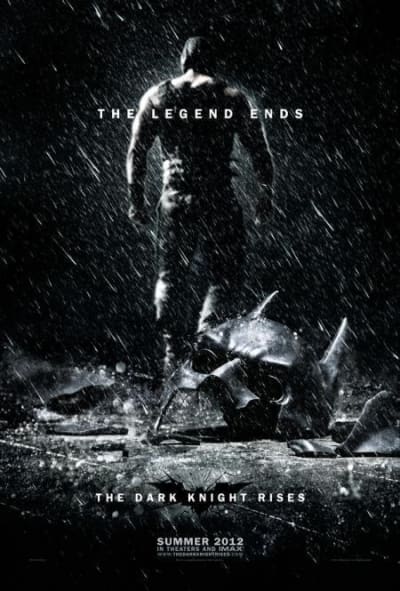 Nolan and star Christian Bale have both said they will bow out of the franchise after their third film together, one which supposedly picks up eight years after the events depicted in 2008's The Dark Knight.
It should be an epic conclusion to the trilogy. For more clues as to what the upcoming film holds, check out The Dark Knight Rises trailer. Let the discussion, and countdown to next summer, begin!