If you're taking in the IMAX screening of Mission Impossible 4 (check out our Ghost Protocol review and why it's a must-see on IMAX), audiences get an added treat. The Dark Knight Rises prologue is premiering before all showings of the Tom Cruise flick and Movie Fanatic has the lowdown on the beginning of the Bat's latest story.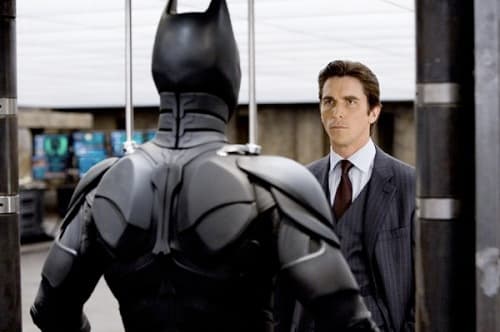 The Dark Knight Rises
prologue is six minutes long and is essentially the beginning of director Christopher Nolan's final foray into the Batman franchise. Spoilers are coming, people… so if you don't want to know, check out our list of
where to see The Dark Knight Rises prologue
and enjoy. Otherwise… here goes!
Dark Knight Rises'
prologue begins with a ridiculously glorious heist after Gary Oldman's Commissioner Gordon gives a melancholy speech at Harvey Dent's funeral.
During the heist, audiences are treated to the first glimpse of Batman baddie Bane. Tom Hardy is the evildoer and although a little difficult to understand in the prologue, his presence is powerful and may be one of Batman's most hardcore villains. We can bet that the hard-to-hear aspect of Hardy's performance will be taken care of prior to the film's July 20 premiere.
Check out
Ghost Protocol
on IMAX and let us know what you think of
The Dark Knight Rises
prologue!