For those of you who thought you had to go see the Steven Spielberg-directed, Peter Jackson-produced Adventures of Tintin to see the first trailer for The Hobbit, guess again. Warner Bros. has announced that the premiere trailer for An Unexpected Journey will debut online at 7 p.m. PST.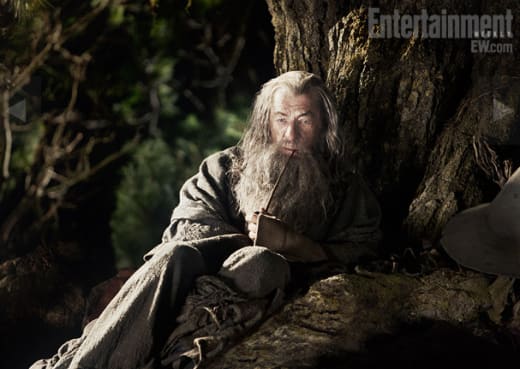 Hobbit
director Jackson has released
videos from The Hobbit set
, but this will be our first look at what angle he's taking on the iconic J.R.R. Tolkien story.
After years of delay and myriad of directors taking, and then leaving the helm, it's nice to see that Jackson is back in the
Lord of the Rings
fold as well as having a timeline for that first trailer.
Stay tuned!