Upon watching the highly anticipated The Hobbit trailer, one thing ran through our mind here at Movie Fanatic. The fact that Peter Jackson has returned to Middle Earth is beyond necessary and the proof is in the glimpse we got this morning with the film's first trailer.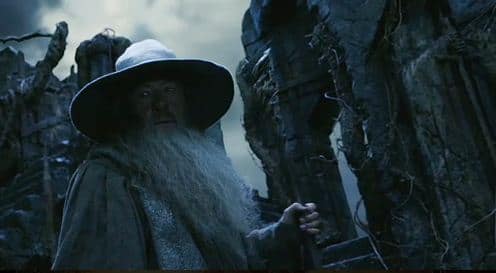 Many names had been attached to the prequel to
The Lord of the Rings
, but for whatever reason so many of them did not work out. There was financing trouble, then the merger of New Line (who owned the
Lord of the Rings
movies) with Warner Bros. and more directors fell by the wayside.
Jackson had previously stated that he did not want to return to J.R.R. Tolkien's world and was seeking new challenges. Time would find him changing his mind and as a fan of the series who now has seen the first images of An Unexpected Journey (the first of the two Hobbit parts), all is right in the universe.
The trailer also gave us a re-introduction to Gollum and we even got a "precious" out of the guy!
With a few more years of technological growth in terms of filmmaking, the other aspect of The Hobbit trailer that struck us is how Jackson utilizes the medium impeccably well. What we've seen in the trailer appears to tell us that story triumphs science.
New Zealand is still his canvas and the effects he employs are merely his paint brush. The colors come from his vision, his actors' performances and the words of one of the greatest storytellers of all time.