Earlier today, Movie Fanatic participated in a worldwide search to put together a puzzle with 100 pieces (we were piece number 59) to reveal the latest poster for The Hunger Games. Twitter user @johnshoward gets the moniker of the biggest Hunger Games fan for today as he was the winner who culled all 100 pieces together to form the new movie poster for The Hunger Games (below).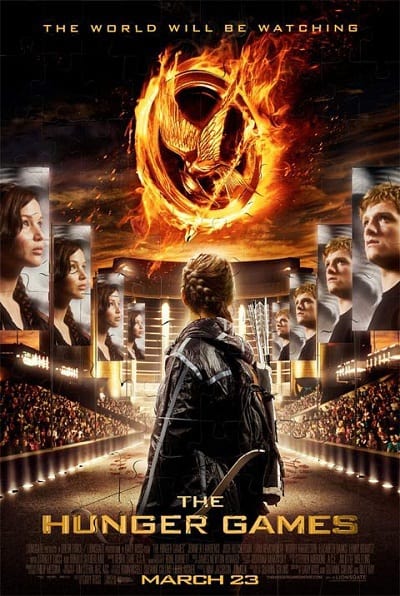 The Suzanne Collins-penned
The Hunger Games
book is a full-fledged sensation and evidence of that fact is how the winner put together the pieces in less than five hours. He put together one hundred pieces of a puzzle that were strewn across the internet in five hours? Well done, indeed.