Tom Cruise has joined the cast of director Doug Liman's sci-fi thriller All You Need is Kill. Liman, director of the Bourne series and Mr. and Mrs. Smith, is set to helm the film that is based on the wildly popular Japanese graphic novel by Hiroshi Sakurzaka.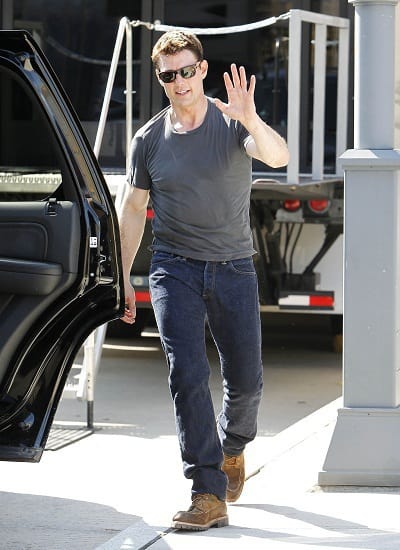 The story is about a soldier who pays the ultimate price with his life in a battle with aliens invading Earth. In a very
Groundhog Day
-type of plot point, he awakens and is destined to relive the day of his death over and over.
All You Need is Kill
features Cruise as the character who has to alter something that occurs during that death day in order to change his fate and live to fight another day. This is Cruise's first role in a science fiction flick since 2005's
War of the Worlds
.