As our year comes to a close and we have announced Ghost Protocol as the box office champ for the final full weekend of 2011, Movie Fanatic looks back at the top 10 highest-grossing films of the year. Can you guess what is number one?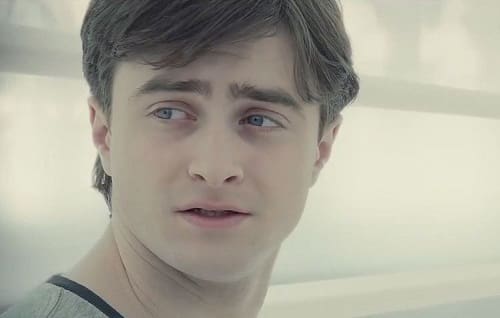 The top 10 biggest banking movies of the year are actually 12 films as we have two ties. What else is remarkable about this year's top 10 money-making films is all but two (and both tied at number 10) are sequels or superhero movies. When Hollywood is questioned why they make so many sequels that many perceive as unnecessary, just look at this list and you have the answer to your question. For Hollywood executives, it's hard to argue with the math.
The highest-earning film of the year was also one of its best (our Top 10 of 2011 debuts tomorrow!),
Harry Potter and the Deathly Hallows Part 2
. Potter's final chapter finished almost $30 million higher than the second place finisher,
Transformers: Dark of the Moon
. And almost $100 million behind the third
Transformers
film is the first part of the final chapter in the
Twilight Saga
,
Breaking Dawn
.
Universal Pictures has got to be beyond pleased with the sixth place spot of
Fast Five
. What was thought to be a finished franchise came back strong in 2011, earning $210 million.
What grabbed our attention was the tie in tenth place.
The Help
and
Bridesmaids
, both female-centric films, scored the last spot on the highest-grossing movies of the year list, each making $169 million. Perhaps there's hope there for original films making money in 2012.
Top 10 Highest-Grossing Films of 2011:
1.
Harry Potter and the Deathly Hallows Part 2
, $381 million
2.
Transformers: Dark of the Moon
, $352 million
3.
Breaking Dawn Part 1
, $259 million
4.
The Hangover Part II
, $254 million
5.
Pirates of the Caribbean: On Stranger Tides
, $241 million
6.
Fast Five
, $210 million
7.
Cars 2
, $191 million
8.
Thor
, $181 million
9. Tie:
Rise of the Planet of the Apes
, $177 million
Captain America: The First Avenger
, $177 million
10. Tie:
The Help
, $169 million
Bridesmaids
, $169 million
Now, Movie Fanatic wants to know: What is your favorite of the top-grossing films of 2011?