Fresh off the heat that was the new footage in the German trailer for The Avengers, Movie Fanatic has the new stills from summer 2012's most anticipated movie. Robert Downey Jr. is flying, whether it's topping the box office with Sherlock Holmes or in this brand spanking new still of him as Iron Man from The Avengers.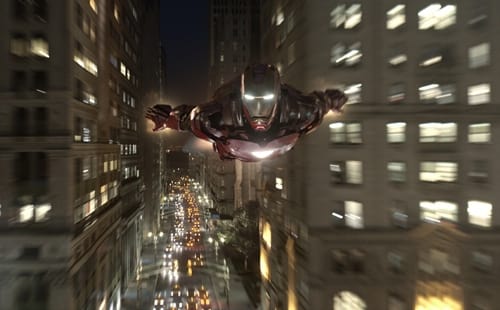 The Avengers
premieres May 4, 2012 and our second still only makes that date seem oh-so far away. Chris Hemsworth is at his Thor best while Chris Evans shows off his hero complex as Captain America. Those two heroes' origin films were on our
Top 10 Action-Thrillers of 2011
and to see their stars combine forces has us just a little bit eager for the cold of winter to drift away and welcome the heat of summer.