After their successful Thanksgiving weekend preview screenings of We Bought a Zoo, 20th Century Fox has added nationwide previews this upcoming Saturday, December 9. As Movie Fanatic reported, We Bought a Zoo scored huge with audiences of all ages.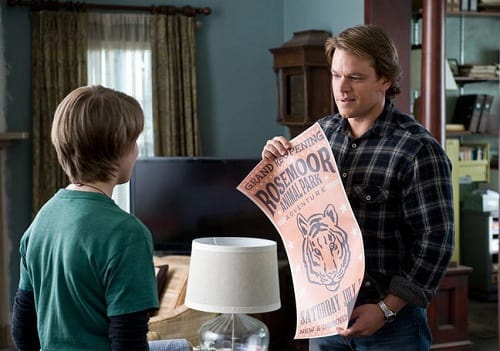 The Matt Damon-starring, Cameron Crowe-directed film follows a widower who buys a rundown zoo for him and his children to fix up and bring to its former pristine and revered best.
We Bought a Zoo
also stars Scarlett Johansson, Elle Fanning, Thomas Haden Church and a veteran of Crowe's
Almost Famous
, Patrick Fugit.
Check out the trailer and inquire about the
We Bought a Zoo
advance screenings at your local movie house.