Each year, Forbes crunches the numbers for us and provides a window for producers to get to the bottom line: Which actors give them the most bang for the buck? The answer would surprise you. For every dollar that Kristen Stewart is paid, her films take in $55.83. Yes, the star of Breaking Dawn is number one.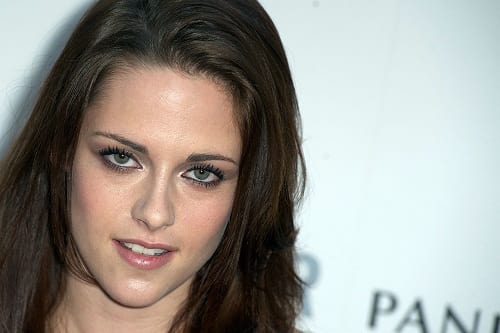 Right behind the
Twilight
ingénue is Anne Hathaway, whose return is $10 less than Stewart's! Hathaway brings in $45.67 for every buck she's paid.
Stewart's
Breaking Dawn
co-star,
Robert Pattinson
, comes in third place. Each dollar he earns produces $39.43 and yes, much of these two's bankability has to do with the enormous franchise they are with -- but the numbers do not lie.
Another franchise stalwart,
Harry Potter's
Daniel Radcliffe, pays off in droves as well. Radcliffe comes in fourth with $34.24 coming into the studio's pockets for each dollar he is paid. Closing out the list is Shia LaBeouf. The
Transformers
star banks $29.40 for studios for every 100 pennies he takes home.