Tinker, Tailor, Soldier, Spy is the highly anticipated page-to-screen adaptation of one of spy master author John le Carre's most thrilling books. Movie Fanatic has been given two pairs of tickets to the Los Angeles premiere of the film December 6 at 7 p.m. and we want to send two of our readers and their friend to the big premiere of one of the most Oscar-worthy films of the year.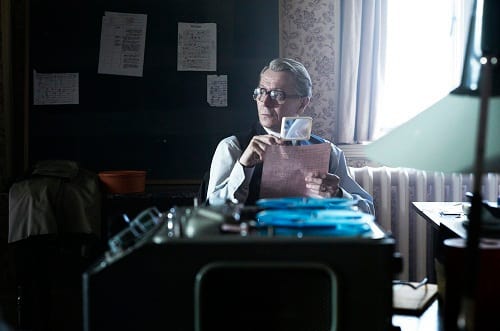 The film stars Gary Oldman, Colin Firth, Ciaran Hinds, Tom Hardy, John Hurt and Toby Jones in a scorcher of a thriller that reminds us of some of the best spy movies of all time. Which… got us thinking. In order to win these tickets, we want you to not only express your interest if you live in the Los Angeles area in winning these passes, but tell us your favorite spy film from Hollywood's rich history of espionage classics.
Tinker, Tailor, Soldier, Spy
takes place during the mid-1970s. And the Cold War between the Soviet Union and the West is at its most frozen. A mission in Budapest has gone horribly wrong for a UK agent and it sets in motion a series of events that leads the British Secret Intelligence agency to believe that they have a mole at the highest levels of power.
So, let us know in the comments section below if you want to win these prize tickets to a Hollywood premiere by giving us your favorite spy film, even if that flick is a comedy -- those do count too. We will then compile an article on the Movie Fanatic readership's top spy films of all time!