Kiefer Sutherland, soon to star in Fox's Touch, has said that the 24 movie is not only a go, but will start in shooting in April.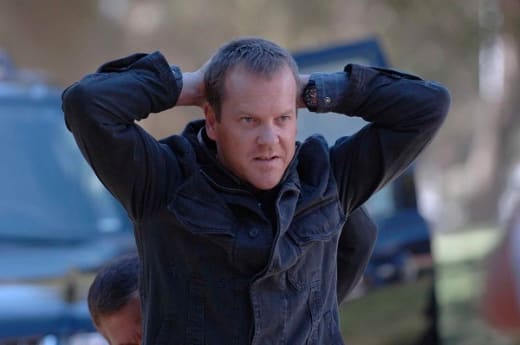 Sutherland also talked briefly about what to expect from the
24
movie. Looks like Jack Bauer will be called to duty once more in the film that begins six months after the series closed. Another question answered: How will the film handle the show's real-time format? In short, the film won't even attempt that (who has 24 hours to sit in a theater?!). The flick will come in at around two hours and follow one day in Bauer's life, but not roll out in real time.
24
, the movie, has only announced that Sutherland is back as Bauer, with no other casting news. Stay with us as we bring you anything and everything
24
as the film comes further into focus.