Beauty and the Beast is getting the 3D treatment when it arrives on screens January 13. The masters at Disney went over every frame of the classic film and brought out its best in 3D. What the film's re-release allows as well is one of its stars, Paige O'Hara who plays Belle, to look back at her time making the iconic movie. And she phoned Movie Fanatic for an exclusive chat about the magical world of Disney and being a heroine in the famous mouse house's lexicon, while sharing some emotional moments that no one else has heard about since the film debuted in 1991.
"It's totally changed my life," O'Hara said of the
Beauty and the Beast
experience. "It's given me a fan base that I would never have had before. It's wonderful to be a part of it and meet people that this film has affected so much and be able to talk to them."
As a lifelong Disney fan, when she received the phone call saying she was Belle, "I was blessed to get the part."
Now that the film is back in theaters after two decades, and in 3D, O'Hara is thrilled for
Beauty and the Beast's
fan base to greatly expand. "I think it's fantastic that there's going to be a new generation of kids introduced to this film," O'Hara said.
She was also blown away by the technology that was able to add another dimension to
Beast
. "I think it's phenomenal that we have incredible, brilliant people like Robert Newman who came up with the tools to create the depth, essentially adding a third camera. The art work and the detail is unbelievable."
For O'Hara, the memory of making
Beauty and the Beast
(don't miss
the trailer
) is as joyous as it is poignant. Working with legendary lyricist Howard Ashman (who penned the song
Beauty and the Beast
) was beyond an honor. In fact, she was one of the last to speak and sing to the Disney icon before he passed... just days before the film premiered.
"Before the first press conference, producers wanted me to sing the title song of
Beauty and the Beast
. So, I went over to Alan Menken's (composer) house and he taught me the song and we literally called Ashman from the house and I sang
Beauty and the Beast
over the telephone," O'Hara recalled. "That was my last time to really talk to Howard. That was very poignant and he was really happy with the way I sang it. It was kind of a bittersweet moment and there's a place in my heart for that song forever because of that."
O'Hara admits that
Beauty and the Beast
is essentially a lightning in a bottle moment in pop culture. "It was one of those amazing experiences where everyone came together and had the same vision of what it needed to be," she said.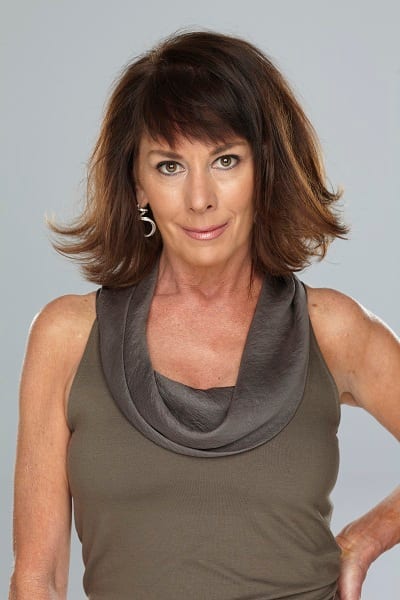 The actress also knew that what they created could live on... with another medium, in a Broadway musical. "I was part of the whole conspiracy to convince (Disney Chairman) Mr. Eisner to do a play," O'Hara said and chuckled. "Jeffrey Katzenberg put together for his birthday a mini-concert version with myself, Richard White and some other actors at the Waldorf Astoria for Mr. Eisner's birthday. Up until that point, he'd said no to the Broadway show. After we did this mini version and the response was so huge, that's when he said, 'Yes, you can have your Broadway musical.' It took
Beauty and the Beast
to other levels as a Broadway play and Disney theatrical has taken off since."
Lastly, O'Hara talks about what it means to her to be part of a small club of performers who are enshrined in Disney's hallowed halls of history. She was given the esteemed Disney Legend Award at the 2011 D23 Expo.
"It's been such a great blessing and it's been a lifelong blessing. Over the past 20 years, during the rough times -- my mother and stepfather died within one year of each other and I was taking care of them -- Disney was constantly supporting me, in more ways than one, both financially and emotionally, encouraging me to get back to work," O'Hara said. "It's just been a family. They've treated me with such love. I never thought that a company that large would take such consideration for me. I mean, who am I? But it's been that way for over 20 years and I'm just very grateful and it's wonderful that it's going to continue long after I'm gone."