Chris Evans made quite a splash in his debut as Captain America during the summer of 2011. The film was one of our Top 10 Action-Thrillers of 2011 and certainly has us beyond geared up for the arrival of The Avengers this May. Evans gets the spotlight in the latest still to be released by Marvel Studios.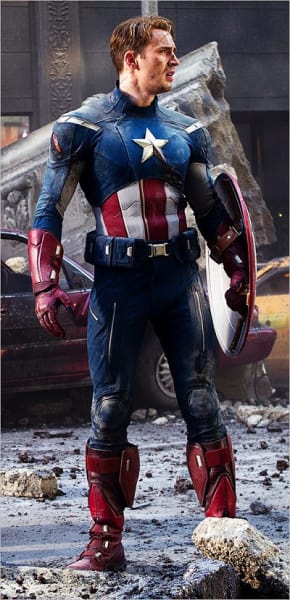 The Avengers
features an all-star cast and is also an all-star collective of Marvel superheroes. Joining Evans' Captain America is Iron Man (Robert Downey Jr.), Hawkeye (Jeremy Renner), Black Widow (Scarlett Johansson), Thor (Chris Hemsworth) and The Hulk (Mark Ruffalo).
After seeing Evans in the above photo, you know you want to revisit that awesome
The Avengers trailer
!