After Lionsgate acquired Summit Entertainment last week, the studio's president, Jon Feltheimer, looked at Summit's film library and thought one thing:
Why does the Twilight Saga have to end when Breaking Dawn Part 2 lands in theaters November 16?
When a franchise makes $700 million with each go-around, it seems silly to stop making them just because the book series that they're based on has completed. Sound crazy? Felthemier doesn't think so.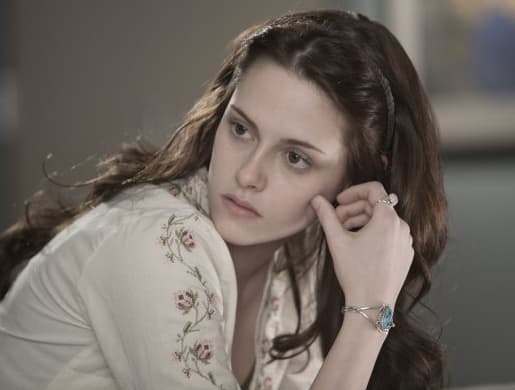 "It's hard for me to imagine a movie that does $700 million-plus doesn't have ongoing value," he said. "It's an amazing franchise that they have done a great job of maintaining with absolutely no deterioration. So the simple answer is, 'Boy I hope so.'"
With those words, millions of Twilight fans began to drool. There are dozens of storylines that could be explored in the saga, not the least of which is the wolf pack and maybe even Renesme (Edward and Bella's baby) as a grown vampire-human hybrid. Who knows?
"Maybe go back into some of the back stories," Feltheimer suggested. "There's been talk of shorts and different new media, too."
So, what do you think? Would you want more Twilight?