Some pretty esteemed names landed on the list of nominees for the 2012 Directors Guild Awards. Woody Allen and Martin Scorsese were joined by David Fincher, Alexander Payne and French helmer Michel Hazanavicius.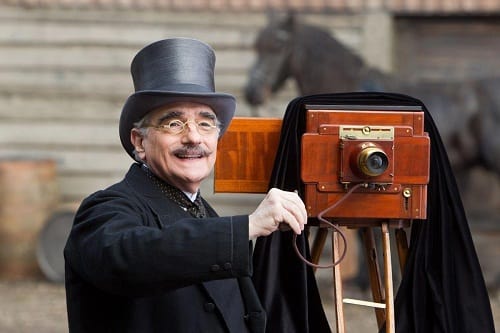 Allen was nominated for his work on
Midnight in Paris
and it's the filmmaker's fourth nomination in his career. He won the award for his
Annie Hall
in 1977. Scorsese has seven previous nominations and only one win. He won his DGA award the same year he took home the Oscar for
The Departed
in 2006 and is nominated this year for
Hugo
.
Fincher earned his honor for bringing
The Girl with the Dragon Tattoo
to life for English-speaking audiences. It is Fincher's third time as a DGA nominee after earning nods for
The Social Network
and
The Curious Case of Benjamin Button
.
Payne, previously nominated for
Sideways
, earned his nomination for his astounding work on the George Clooney-starring
The Descendants
. Hazanavicius earned his first nomination for
The Artist
.
The DGAs will be handed out January 28 at an event hosted by Kelsey Grammer.