The release date for The Hunger Games must be getting close as Lionsgate has released what they say is the final poster for the film. Katniss (Jennifer Lawrence) is front and center on the new one sheet for the film based on Suzanne Collins' blockbuster book trilogy.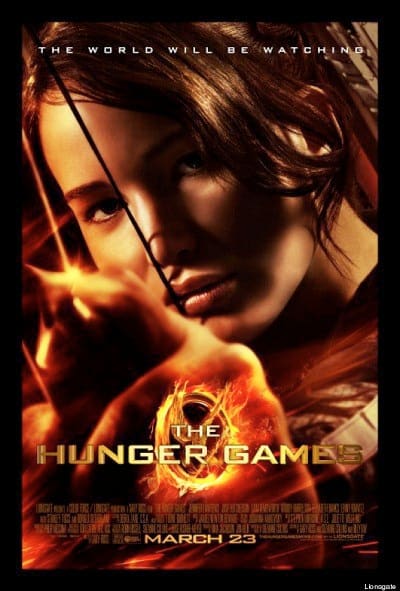 The Hunger Games
poster contains the tagline, "The world will be watching." Although it refers to the storyline in the film, it easily could serve as a double meaning for the sentiment towards the film itself. The movie is one of the most anticipated of 2012 and to say "The world will be watching" is an understatement.
March 23 is when audiences will finally get to see the flick that stars Lawrence, Josh Hutcherson, Liam Hemsworth,
Elizabeth Banks
, Stanley Tucci, Woody Harrelson, Lenny Kravitz and Donald Sutherland.
Stay with Movie Fanatic for your chance to attend the premiere for the film!