It is a very Happy New Year, courtesy of Lionsgate as the studio has released four new stills from The Hunger Games. One of Movie Fanatic's most anticipated films of 2012 has us fawning over the simplest of announcements, much less a group of new images from the film version of Suzanne Collins' blockbuster book series.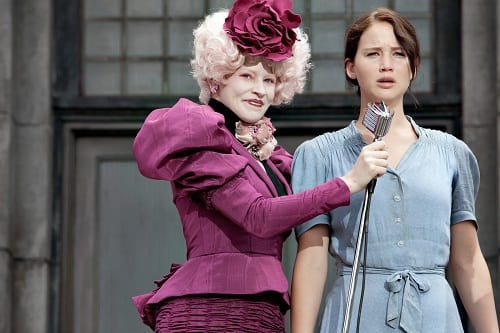 The first photo (above) features Jennifer Lawrence's Katniss as she approaches the microphone with Elizabeth Banks' Effie Trinket prodding her on. The second new still features Cinna (Lenny Kravitz), Haymitch Abernathy (Woody Harrelson, center) and Josh Hutcherson (right) deep in conversation.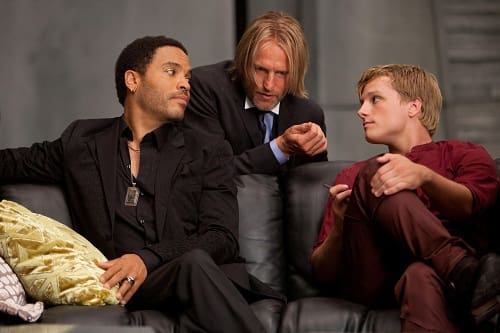 Lawrence is back in our third pic, as she walks seriously (we think towards the arena) for the titular games.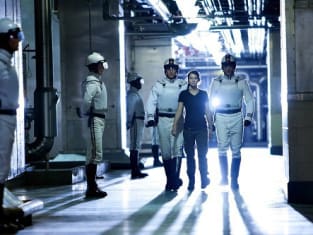 March 23 is highlighted on our calendars as the release date for
The Hunger Games
and that anticipation is only fanned by our fourth photo of Katniss Everdeen (Lawrence) and Gale Hawthorne (Liam Hemsworth) having a peaceful chat before things get serious.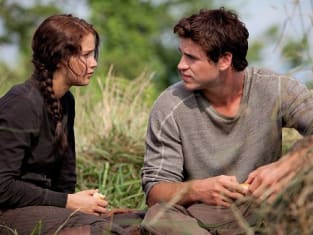 And don't miss
The Hunger Games trailer
, and if you've seen it already, watch it again… You know you want to!