Looks like the big budget Red Tails will be the last foray into larger than life cinema for filmmaker George Lucas. "I'm retiring," Lucas said recently. "I'm moving away from the business, from the company, from all this kind of stuff."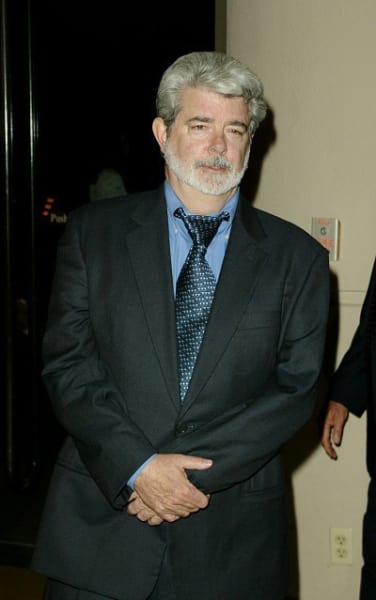 Lucas was talking to the
New York Times
while promoting
Red Tails
and it looks like the
Star Wars
filmmaker (
what's your favorite Star Wars flick?
) has decided to focus on smaller films, much like the ones he made while a student at USC Film School. "Lucas has decided to devote the rest of his life to what cineastes in the 1970s used to call personal films," the newspaper said. "They'll be small in scope, esoteric in subject and screened mostly in art houses."
Longtime producing partner Rick McCallum adds, "Once this (
Red Tails
) is finished, he's done everything he's ever wanted to do. He will have completed his task as a man and a filmmaker."
Could some of the backlash against his work on
Star Wars
in recent years play into this decision to pull back? "Why would I make any more when everybody yells at you all the time and says what a terrible person you are? I think there are more important things in the world," he said.
Well, there you have it.
Star Wars
fans have stopped the man from making big movies. Do you think this means he will stop tinkering with the sci-fi series for which he is most known?