Horrible Bosses was a surprise hit in 2011 and the film's screenwriters, John Francis Daley and Jonathan Goldstein, have been hired to pen the sequel.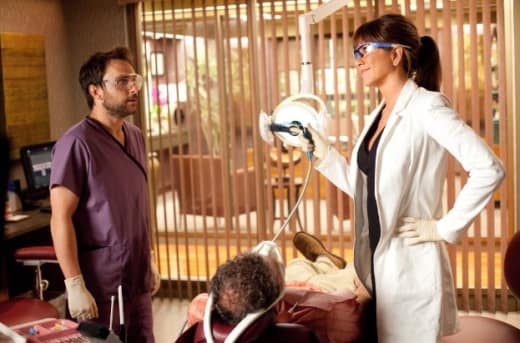 It would be impossible to imagine a
Horrible Bosses
sequel without stars Jason Sudeikis, Charlie Day and Jason Bateman… so count them in, unlike the possible
Kristen Wiig-less Bridesmaids sequel
.
The original film's director, Seth Gordon, is already talking with Warner Bros. about helming the second film. In
Horrible Bosses
, Kevin Spacey, Colin Farrell and Jennifer Aniston were the titular bosses and (spoiler alert!) as Spacey's character went to jail, Farrell died and Aniston was blackmailed to be good, who knows who the new bosses will be in
Horrible Bosses 2
?
Perhaps a hint of that was seen in the final moments of
Horrible Bosses
when Jason Bateman met his new boss, played by Bob Newhart. As they were walking to the office building where they both work, someone could be heard yelling for help from inside the trunk of Newhart's car. Perhaps we have our first boss from
Horrible Bosses 2
?