The man who brought Hugo to life onscreen, screenwriter John Logan, has been hired to pen the screenplay for Jersey Boys. The Broadway sensation has enthralled millions in its tale of the rise of Frankie Valli and the Four Seasons.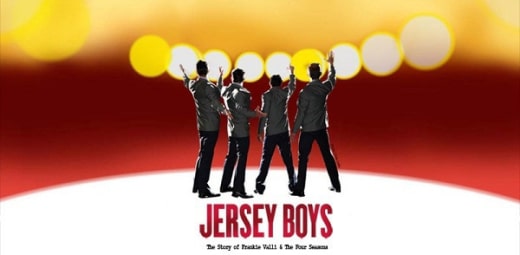 Logan is a two-time Oscar winner and he is charged with bringing the Broadway musical to the silver screen without losing any of the luster it possesses on stage.
Jersey Boys
is the story of Frankie Valli, Bob Gaudio, Tommy DeVito and Nick Massi and follows the four Garden State gents as they become pop music legends.
Frankie Valli and the Four Seasons amassed an enormous catalog of hits, all featured in the show and likely to be performed in the screen version as well. From
Walk Like a Man
,
Oh What a Night
,
Can't Take My Eyes Off of You
,
Big Girls Don't Cry
and
Sherry
, there isn't a hit that people have not heard at some point in their lives.
Logan's work can be seen onscreen with two films currently, the aforementioned
Hugo
and the Ralph Fiennes Shakespearean epic
Coriolanus
.