The Immortals is coming to home video and with director Tarsem Singh's visionary masterpiece, it will look particularly amazing on Blu-Ray. Relativity Media announced today that Immortals (check out our review) will hit DVD and Blu-Ray on March 6.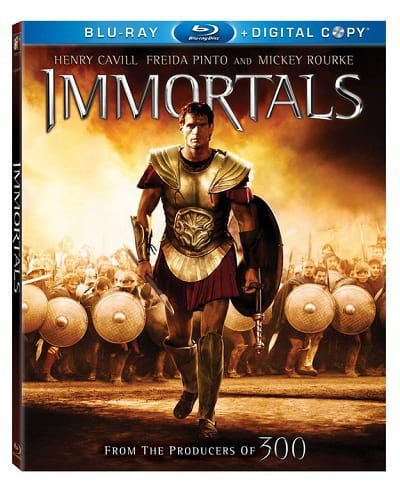 The film provided us one of our first impressions of the man who would be the
Man of Steel
, Henry Cavill. The actor portrays a warrior caught between a battle of the gods and the evil King Hyperion (
Mickey Rourke
). Cavill gets his mission when he seeks to avenge his mother's death after King Hyperion's forces have destroyed their village.
Among the stellar sounding extras on the Blu-Ray are deleted scenes, an alternative opening called
Young Theseus
, two alternative endings and a feature entitled
Caravaggio Meets Fight Club
as well as… wait for it… a graphic novel called
Immortals: Gods & Heroes
!