When Liam Neeson is spotted on a Batman set, one begins to wonder. It was July and Christopher Nolan was filming his The Dark Knight Rises and insiders had Neeson on the scene, literally. But does that mean the actor is in the film? The star of the upcoming The Grey (check out the trailer) has finally commented on the issue, and no, it does not clear anything up.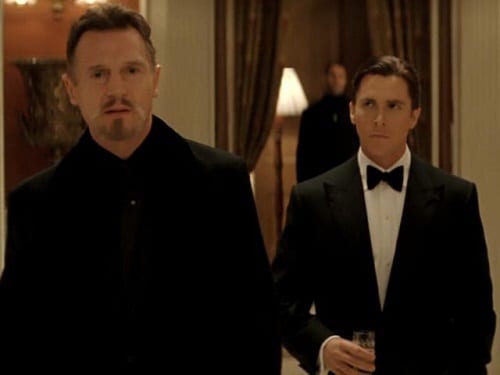 "I can tell you nothing about
Dark Knight Rises
, seriously. I was on set for maybe an hour-and-a-half and the director didn't tell me anything of what it's about," Neeson said recently. "So, I'm being very honest when I say I have no idea what's going to happen."
Neeson portrayed
Batman Begins'
Henri Ducard, aka the villain Ra's al Ghul, and some sources inside
Dark Knight Rises
have him returning to the role. Time will tell, no?
Stay with Movie Fanatic for our exclusive video interview with Neeson going live January 25!