Universal has released the first still and a teaser poster from the upcoming Bourne Legacy starring Jeremy Renner. The Ghost Protocol actor is not replacing Matt Damon in the role he created in 2002's The Bourne Identity. But, this is a widening of the net that is the Bourne world.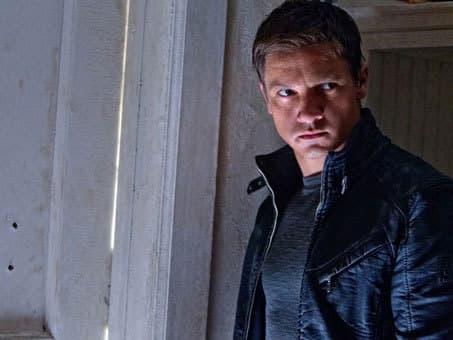 We don't know much about plot details from
Bourne Legacy
, but we do have a cast beyond Renner.
Legacy
will also star Edward Norton, Rachel Weisz, Joan Allen (returning to the franchise), Albert Finney, Scott Glenn and Stacy Keach.
Look for
Bourne Legacy
to hit theaters August 3.