J.J. Abrams and his Enterprise crew are back at it, finally! Paramount Pictures announced that filming for Star Trek 2 has begun and Movie Fanatic could not be more excited. The 2009 film reboot of the Star Trek franchise was one of the best pictures of that year, not merely a great film for Trekkies.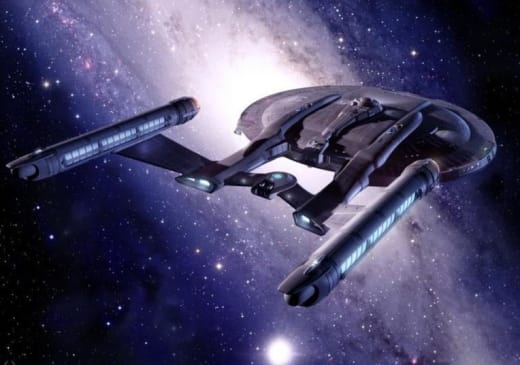 Paramount stated that the film has a release date of May 17, 2013 and will in fact be shown in 3D. The studio's pride in the sequel's first shots being completed was clear in a statement they released to the press.
"Principal photography has commenced in Los Angeles, California on the sequel to
Star Trek
from director
J.J. Abrams
. The film will be released on May 17, 2013 in 3D. The 2009 re-launch of the 
Star Trek
franchise by Abrams was met with critical acclaim and a worldwide gross of over $385 million at the box office," the statement read.
"Paramount Pictures and Skydance Productions present a Bad Robot Production of a J.J. Abrams Film. Returning to their posts on the Enterprise are John Cho, Bruce Greenwood, Simon Pegg, Chris Pine, Zachary Quinto, Zoe Saldana, Karl Urban, and Anton Yelchin. They are joined by new cast members Benedict Cumberbatch, Alice Eve and Peter Weller. Based upon
Star Trek
created by Gene Roddenberry, the film is produced by J.J. Abrams, Bryan Burk, Damon Lindelof, Alex Kurtzman and Roberto Orci. The script was written by Alex Kurtzman, Robert Orci and Damon Lindelof."