Merely days ago, Movie Fanatic featured the first real still of Johnny Depp in Dark Shadows, along with his co-star Michelle Pfeiffer. Now, we have a picture of America's favorite movie actor flying solo. Dark Shadows is the latest Depp and director Tim Burton tandem and is based on the wickedly popular 1960s soap opera about Depp's vampire and his family.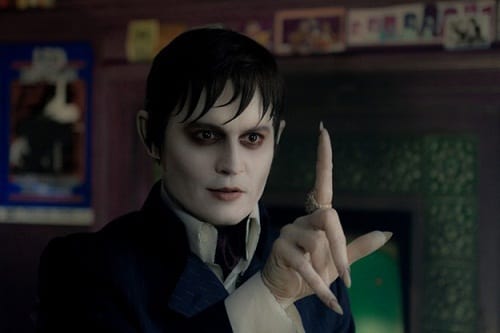 The story of
Dark Shadows
follows the Collins family. In 1752 they moved from England to America with their young son Barnabas (Depp) to start anew and get away from the horrors that followed them in the U.K. When the film gets going, it's centuries later and unfortunately life is not so easy for the clan.
In the hands of Burton, count on the film to have an otherworldly look and get another fantastic performance out of his favorite leading man. Burton also cast his longtime partner Helena Bonham Carter in an ensemble of actors that also includes Chloe Moretz and Jonny Lee Miller. Look for
Dark Shadows
in theaters May 11.