With his box office success, topping a poll as America's favorite actor should not be a surprise for Johnny Depp. After having interviewed him several times in locales across the world and knowing how humble he is, Movie Fanatic is sure he is taking the news in stride.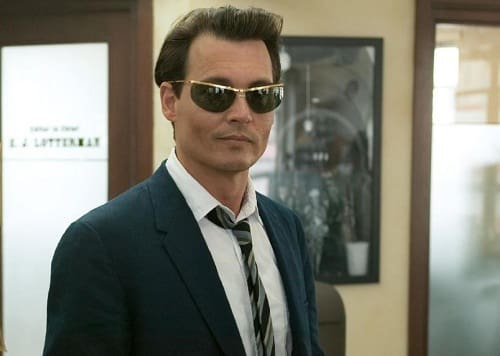 Harris conducted the poll, one they've done since 1994, where they ask thousands of Americans who their favorite performers are, male or female, and Depp has landed on top for 2012. After his stellar year in 2011 with
Pirates of the Caribbean: On Stranger Tides
,
Rango
and
The Rum Diary
, looks like we can't get enough of the former
21 Jump Street
upstart.
Denzel Washington and Clint Eastwood tied for second place, even though Eastwood did not act in a film in 2011, although he did direct
J. Edgar
. Next on the list is Tom Hanks, who continually lands in the top 10.
The big surprise in this year's poll is the man who has been on the list since it debuted in 1994… John Wayne. Yes, he hasn't appeared in a film in decades, but his presence here speaks volumes as to the Duke's enduring legacy.
We'll give our Movie Fanatic readers the same list of actors, and let us know: Who is your favorite movie actor?