Elton John has announced plans to pursue a biopic based on his celebrated life. When he spoke about the project, he already had someone in mind to portray the singer-songwriter: Justin Timberlake. The star of In Time and Friends with Benefits appears to be flattered and "seriously" interested in taking the role.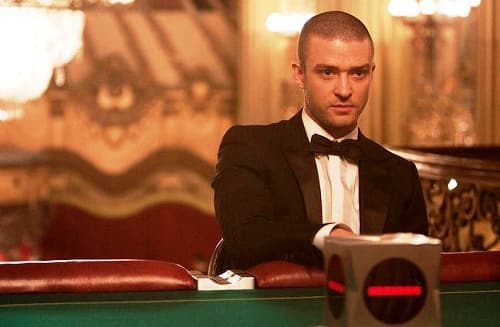 John said yesterday that Timberlake is "number one on my wish list." This idea has not come out of nowhere. Timberlake portrayed John in the video for
This Train Don't Stop There Anymore
and John called his performance "superb."
A source close to Timberlake told E! that "he's working with his people to figure out exactly how to respond."
The
Tiny Dancer
singer did an interview with the
Los Angeles Times
and stated that his life story is "very much in the works." John also said that he believes his life isn't all that extraordinary and that the biopic would focus on his time in rehab with a
Moulin Rouge
-type look back at his career and humble beginnings. "I just don't want it to be a normal biopic," John told the
Times
.