We haven't heard anything out of her mouth in either Snow White and the Huntsman trailer, but Universal has released a new picture of Kristen Stewart as the film's titular character.
The shot is a close-up of the Twilight superstar and perhaps someday soon, we'll get to hear her voice in a clip or trailer for Snow White and the Huntsman.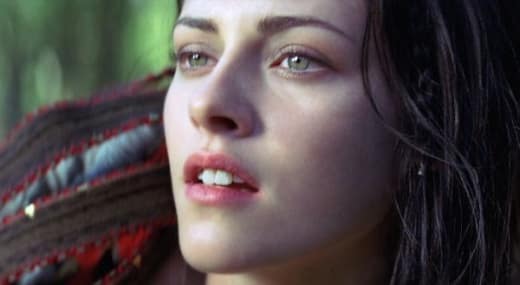 Stewart is certainly looking the part of the fairest of them all in the film, which is not your parents' Snow White story. As we've seen in the film's teaser, Charlize Theron is the Evil Queen and just kills it.
Chris Hemsworth is the Huntsman, who initially is charged with bringing Snow White to the Evil Queen, but winds up training her and leading a revolution against the evil ruler.
The film hits theaters June 1 and we are counting down the days.