Well... that rumor was fun while it lasted.
At the 2012 Golden Globe Awards, Kristen Wiig finally ended all chatter of a Bridesmaids sequel, telling E! News as simply as possible:
"We're not planning on doing one. We had a special time making the first one, but we're really excited to try something else."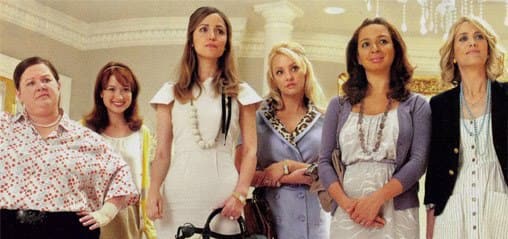 Of course, there has been (totally insane) talk that a follow-up to the 2011 smash comedy could move forward without Wiig, but it's hard to believe that idea could really gain momentum. That would be akin to the Jason Bourne franchise without Matt Damon.
Okay, bad example.
Wiig did say she and Bridesmaids cowriter Annie Mumolo are working on a new film, spilling minimal details but teasing: "It's going to be a little bit of a different tone, but it's going to be a comedy, for sure."