As the Lovelace cast has continued to take shape (most recently Demi Moore was added), the film has released its first still. Our first look at Lovelace features the film's main stars, Amanda Seyfried and Peter Sarsgaard, and arrives courtesy of Entertainment Weekly.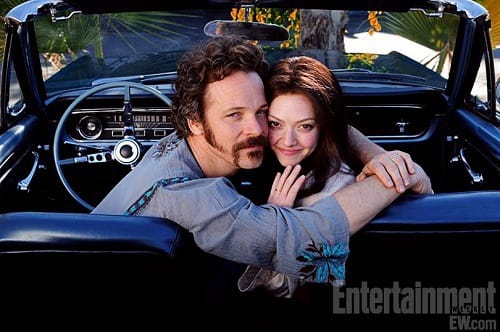 Seyfried is Linda Lovelace, whose real name is Linda Boreman, and Sarsgaard is her husband, Chuck Traynor.
The story of
Lovelace
follows Linda's career, particularly her work on the 1972 X-rated film,
Deep Throat
. Although Seyfried and Sarsgaard look truly blissful in the above photo, history has shown that Lovelace was not thrilled with her porn career, and was in fact pushed into it by her husband.
Lovelace
also stars Sharon Stone, Hank Azaria and Bobby Cannavale.