Mark Ruffalo is talking about The Avengers. His take on the superhero conclave of awesomeness is interesting to say the least. Is The Avengers a superhero movie? Yes, but Ruffalo cautions it is, above all else, a film about the need for selflessness when faced with adversity.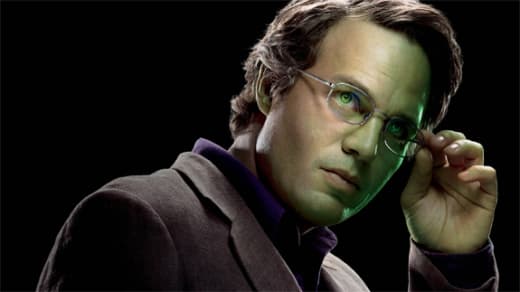 "You have all these disparate egos, superheroes in this and that, and they refuse to give up some of their positions in order to make a more perfect union and to join the team," Ruffalo said in a recent
Wall Street Journal
interview. "That's really what the whole movie is about: subjugating your own best interest momentarily to further that of the whole."
As we all know, Ruffalo plays the Hulk and his alter ego Bruce Banner. With all those heroes in one spot, one would think it would be easy to get lost as an actor appearing in
The Avengers
with Robert Downey Jr., Chris Hemsworth, Samuel L. Jackson, Scarlett Johansson, Chris Evans and Jeremy Renner. But he insists that the cast embraced the selfless nature of
The Avengers
' storyline and in his mind, has produced something much more than a superhero movie.
"These movies reach a lot of people, they're our modern mythology," Ruffalo said. "I think a lot of the beliefs I have and cherish were fostered by the decency of our superheroes, and what they were about and what they were fighting for."