A new still has been released by Sony Pictures for Men in Black 3 starring Will Smith and Tommy Lee Jones. The duo are back in action and as we can see in the new pic, Smith is about to erase someone's memory.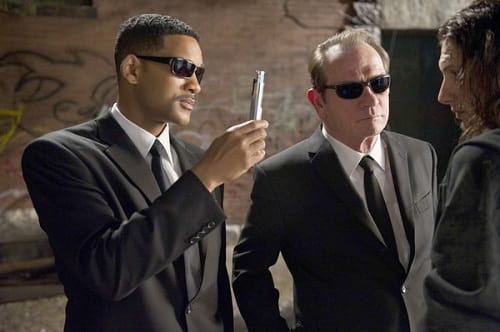 Men in Black 3
(check out the
trailer
) arrives in theaters May 25 and marks the return of Smith and Jones as well as the debut in the franchise of star Josh Brolin.
Brolin portrays Jones' character as a younger man when Smith's character goes back in time as part of the plot for the third flick in director Barry Sonnenfeld's
MIB
trilogy.
MIB 3
also stars Emma Thompson, Jemaine Clement, Alice Eve, Michael Stuhlbarg and Nicole Scherzinger.